Loading...
Edited

Loading...
4 min read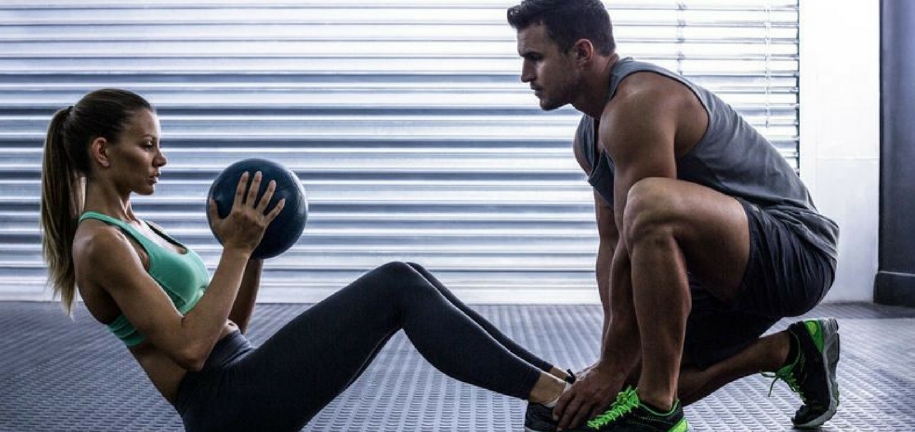 Things always work better in pairs or better yet when they complement each other. From marriage to business partnerships to even your skin care regimen. That's right. How often are you using one or two products to see how it works on your skin before adding on a third product? While its important to make sure you dont react to something new, I also believe you should use a complimentary regimen curated with active skin care ingredients that are actually proven to be effective for your skin goals . This is the foundation of our patent pending ingredient algorithm that we use on our platform !
First understand your skin type. If you dont know , take this free dermatologist developed skin type quiz on our site to get your 4 part result. Second, identify your goals. Is it to prevent wrinkles? Boost volume in your skin? Erase dark spots? Prevent breakouts? Accordingly, select skincare with ingredients that work well for your skin type and your skin concerns.
So lets dive into the details of some powerhouse ingredients that you can safely use together . I am all about multi tasking so we are here to tell you… combine ingredients where you can . Who has time for a 10 step routine these days?
Vitamin C + Vitamin E

These are 2 important vitamins that make a product more effective and stable when used together. Vitamin C is known for helping brighten the skin, and l-ascorbic acid is proven to promote collagen. Vitamin E helps prevent damage to skin by binding to free radicals around you so they dont cause damage to your skin. Its like taking a statin, a popular class of prescription drugs for high cholesterol or to prevent heart attacks.

One of my fav duos from our curation is

Salicylic Acid + Niacinamide

You will see niacinamide in so many things. Its an ingredient that feels great and can make a product go on smoothly. But its important to find a niacinamide serum that has atleast 3% for it to do anything . Niacinamide also helps to reduce oil production, while salicylic acid is known for reducing inflammation and unclog pores. Hence its a great combination for acneic skin or blemish prone skin. I personally love using this myself as I have more oily skin and it keeps my skin in check from stress & exercise induced blackheads

This Glytone brightening solution/ toner has both of these and is great for brightening or maintaining clear pores

You can also combine these 2 products to get a higher concentration of both ingredients if you are struggling with dull skin and bumps from clogged pores :

Glycerin + Hyaluronic Acid

Hyaluronic acid is so ubiquitous. We see it everywhere because it works so well in plumbing up our skin instantly. It attracts and retains water for much longer than a regular moisturizer. However if your skin is already dry then it doesn't help much. So pairing it with a cheap but important ingredient glycerin will help feel more hydrated and not tight in the middle of the day. If you are really dry or live in a low humidity area then consider adding a Neocutis hyaluronic acid serum first to damp skin, and then follow up with a moisturizer such as PCA rebalance or EltaMD AM therapy.

Retinoids + Benzoyl Peroxide

You will often hear on those tiktoks about ingredients to not use together that retinoids and benzoyl peroxide cannot be used together. Technically, thats not true. Retinoids are so beneficial for many things including acne. It helps with skin turn over and has lots of clinical data to support with mild to severe acne. When paired with benzoyl peroxide, a dermatologist favorite for acne as well , it provides added anti microbial benefit to reduce inflammation that leads to breakouts and those painful pimples. If you use 2 separate products in same routine applied together then they can cancel out each other however when they are specifically formulated to be stable, then they can be used to together. This is why I love Jan marini duality MD , the only 2 pump product that gives you both of these ingredients in 1 bottle. I have seen so much success when this is used with other skin care products on our platform for hormonal acne in adult men and women.

Glycolic Acid + Retinoids

This is one of the most underutilized combinations as people assume they use a retinoid then they dont need other exfoliating ingredients . Retinoids as we know are very effective on its own. Glycolic acid is a type of an alpha beta hydroxy (AHAs) acid. It is also much smaller in size than other AHAs so it can better power to enter the pores and slough off dead skin cells, remove sebum and dirt. The increased turnover of skin cells caused by retinoids are removed by once a week use of glycolic acid serum or wipes. Together, these two potentiate the ability to even fade dark spots, appearance of lines. My tip for using these is to skip your retinoid the night you use glycolic acid in your routine.