Facials
Facials are widely used for many skin goals such as maintaining clear skin, removing dead skin cells, improving skin dullness and laxity, addressing clinical concerns such as acne, hyperpigmentation, rosacea, eczema. As such, doing a customized facial by a licensed esthetician who understands your skin type is very important. An esthetician is a licensed professional who has spent a minimum of 300 to 1500 hours of training and has passed both a written and practical exam overseen by the state that will enable them to practice there.
Essentially, a facial treatment usually includes steaming, exfoliation, and extraction. Some providers will incorporate facial masks, peels, and facial massage. How a facial is performed varies from provider to provider. Booking a facial with a med spa can guarantee they will use active ingredients and high quality skin care products during the facial.
Traditionally facials were performed manually but with advances in aesthetics, there are several technologies that can be used to make your facial more effective.
Hydrafacial
Hydrafacial created by Beautyhealth is one of the most popular facial in US. It utilizes a patended machine which can load serums and has a wand to use on the skin. The magic is in the wand, which works like a vacuum to open pores for a deep cleanse and easy extraction of impurities and dead skin cells. It also allows the active ingredients in the serum boosters to penetrate deeper, for the most effective treatment possible.
Hydrafacial within 30 minutes cleansers, exfoliates and also hydrates the skin with no down time. It saturates the skin's surface with intense moisturizers and nourishing, personalized ingredients that you and your esthetician can select.
Hydrafacial can also be utilized on other parts of the body such as legs, arms, back for a rejuvination of the skin. Ask your provider for a hydrabody service.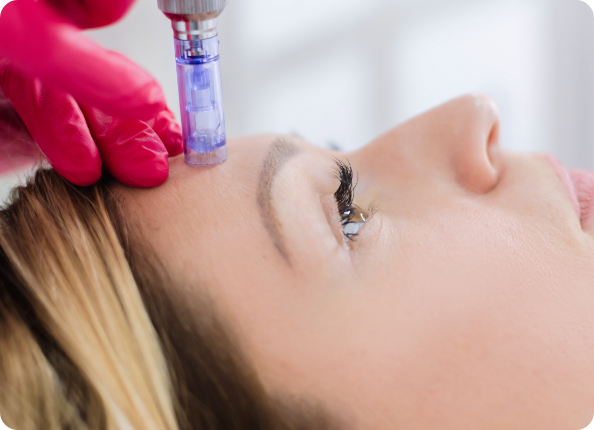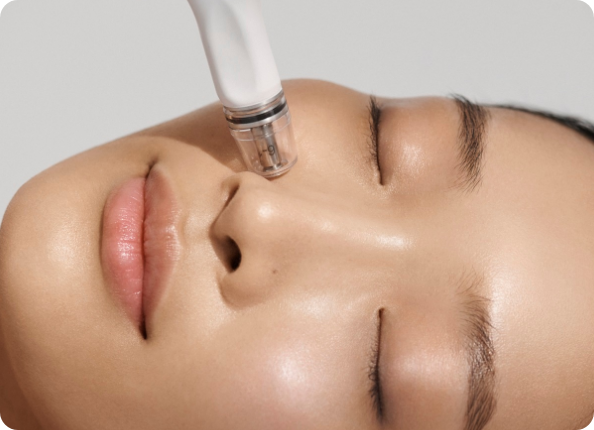 Diamond Glow Facial
Diamond Glow is a next-level, noninvasive skin-resurfacing treatment, designed to work with SkinMedica® advanced skincare products. Together, they deliver radiant, healthy-looking skin. Highly customizable for each specific patient, DiamondGlow uses a diamond-tipped hand-held instrument to gently exfoliate the skin; vacuum out oil, dirt, and debris, and administer medical-grade serums to achieve gorgeous, glowing skin.
A typical DiamondGlow treatment is 30 to 45 minutes, and includes this three-step process:
Abrasion: The handheld device passes over the skin to exfoliate the pores.
Extraction: As the device exfoliates, dirt and debris are vacuumed out of the open pores.
Infusion: Now that the pores are open and clean, formulated, professional-strength serums are infused.
Facials Overview
"Depending on the facial, you can expect a 30-60 minute visit with the provider. Results can be seen right away but expect to see increasing benefits with frequent facials.

For specific concerns such as acne or hyperpigmentation, a monthly facial is highly recommended. "