Loading...
Edited

Loading...
7 min read
We have come across hundreds of customers taking the skin care quiz and the most common concern we see after anti-aging is Hyperpigmentation. When you are looking for hyperpigmentation treatment near me, a medium depth chemical peel is worth looking into. Hyperpigmentation of the skin can be due to many reasons such as UVA and UVB rays of the sun, blue light from our mobile devices, post inflammatory reaction from a breakout. One of the most evidence based solutions along with l-ascorbic acid, kojic acid, azelaic acid, hydroquinone for hyperpigmentation is chemical peels.
Peels what are they and why would they benefit you?
Chemical peels for hyperpigmentation treatment near me have been around for many years from enzyme peels with light stimulation to High level TCA peels with weeks of downtime. Lighter or surface peels are great for promoting healthy skin, brighter and smoother or for someone who has never had a peel because of the customization. This targets the surface layer of the epidermis and can help with acne, lines wrinkles, texture and overall brightness. No peeling or shedding with these and can take multiple treatments to see visible changes in the skin. Think of these types of peels at skin maintenance these should be done about every 4-6 weeks for optimal skin health and rejuvenation usually paired with dermaplaning, microdermabrasion, and hydrafacial.
So lets get into ZO skin 3 step peel. This hyperpigmentation peel near me is an aggressive peel with about 5-7 days downtime, sometimes up to 10 days.
Once you are finished peeling the skin looks amazing and truly flawless! Like most medium or aggressive peels you can expect a textbook peeling process. You have the peel in office and can expect to peel about 2 days peeling will start and can last for about 3-5 days. In very rare cases little to no peeling can occur or a longer shed time all dependant on the individual and skin type/condition. Most patients have sheeting or shedding of the epidermal layers helping with pores, texture, breakouts, and discoloration. Multiple treatments or a series may be recommended for deeper concerns such as melasma, deep lines and wrinkles and post inflammatory hyperpigmentation.
3 Step Peel Active ingredients
17% salicylic acid
10% TCA
5% Lactic acid
6% retinol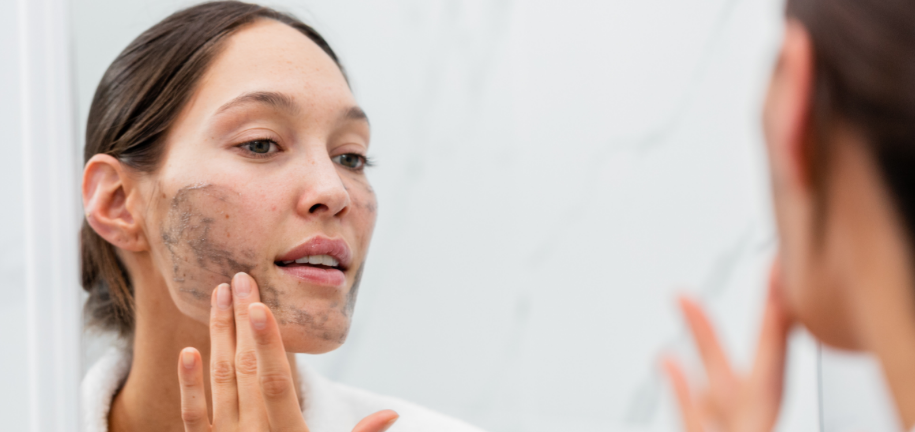 Benefits
Improves acne, melasma, sun damage, fine line, texture, roughness (crepe skin), large pores and dullness.
Restores hydration
Includes antioxidants for cell renewal
Reduces wrinkles, firms and soothes skin
Easy and safe peel with results for all skin types
supports skin barrier function
Improves skin's ability to repair and renew itself
For this hyperpigmentation peel and many deep peels, it is important to pre condition and is a must before this peel. A retinol should be used for at least one month prior as well and a sunscreen, If you follow the preconditioning with ZO skin cleanser, complexion pads, exfoliant and retinol it will prepare and ensure you have a good outcome. It is important that you stop your retinol at least 3-5 days prior to the peel and at least 1-2 weeks after (I would say 2)
The steps and what to expect
Cleanse
Degrease with a 70% alcohol
Exfoliate, Apply peeling solution (entire vial is applied and some frosting can occur due to the salicylic acid)
Stimulate, Retinol creme applied
Hydration+Calming, Reviatrol Creme complex applied and send home with aftercare instructions
Optional sunscreen
As the peel is applied the skin can heat up and feel a tingling burning sensation depending on the patient, tolerance will be varied. The smell is medicinal and has a banana scent to it. Frosting is expected. When the retinol is applied the heat will intensify and a fan is recommended to ease the patient. Once the Revitatrol is applied it will immediately calm and soothe the skin and it is common to have a yellow tint to the skin using gauze to blend out the edges will help it from looking so noticable. It is not recommended to wear makeup the first day and important to wait to wash your face until the morning.
The day after treatment
In your take home box you will have your aftercare instructions a packet of retinol and your revitatrol moisturizer. After washing your face in the morning you will then apply the entire packet of retinol and apply the reviatrol and a sunscreen. You may notice a yellow tint to the skin after applying the retinol like the first day. I wore my jane iredale pressed powder and PCA tinted sunscreen. Makeup is fine but better if it is a lighter foundation or powder. The skin may have a tacky feel early on in the day but will absorb.
In 2-3 days
The skin will begin to feel dry and very tight and on about that second day it will start to crack around the mouth area and then continue to peel and shed around the middle of the face going outwards. The skin will have a sheeting effect and can peel quite a bit. It is extremely important not to pick pull or manually peel that off. If the pieces get to big you can trim with small brow scissors. Premature exfoliation can lead to hyperpigmentation and irritated damaged skin. Skin can appear darker and you may see some pigmentation or sun damage come to the surface which will flake off which is normal. I personally noticed a slight purging with many of my blackheads and clogging come right up and out of the skin in the second day and it really cleared and smoothed out.
Aftercare
The most important is following after care instruction which will come inside the box along with the Revitatrol creme to be used the best 5-7 days. Many companies give you post instructions, but ZO makes it so simple it all comes in your take home box and included in the cost.
Treat your skin like a sunburn anything you wouldn't do to an extreme sunburn you will not want to do during the peeling process.
Avoiding strenuous exercise, and overheating or raising your body temperature, no sauna, steam room, extreme hot showers.
Skin care treatments such as facials, peels, microderms, microneedling, lasers etc should be avoided for at least 2-4 weeks until the skin is healed.
Wear sunscreen daily and avoid manipulating the skin to prevent premature exfoliation which can cause damage to the skin.
Avoid any kind of home care products that have AHA, BHA, retinols, and any other exfoliators. Using a gentle cleanser, your take home revitatrol and your favorite sunscreen is all that is recommended for about a week.
Contraindications
Pregnancy or lactating.
Herpes simplex (Active).
Allergies to salicylates.
Open wounds or sunburn in treatment area.
Cancer, or Autoimmune disease.
Frequently Asked Questions
Why Is The Zo 3-Step Stimulation Peel Different?
The 3-Step Stimulation Peel is in line with the Obagi philosophy that focuses on ongoing skin health, and therefore provides benefits that continue well after the treatment Is done. Unlike other treatments that simply deal with the symptoms, this incredible system helps to strengthen and bolster healthy skin.
Where can this treatment be used?
The Zo 3-Step Peel can be used on most parts of the body, including the chest, arms, legs, neck, and face.
Will I need ongoing treatments?
One peel is enough to deal with most dermatological complaints, but those in need of deep healing can get additional treatments 3-4 weeks apart.
What is the process for using Zo 3-Step?
There's a three step process for applying and benefiting from the Zo 3-Step Peel.
The first step involves the application of a peel solution to the skin. This solution is made from 5% lactic acid, 17% salicylic acid, and 10% TCA.
The second step is to apply the 6% Retinol Creme which can now penetrate even deeper thanks to the peel. Retinol stimulates the reduction of wrinkles and firms and tones the skin while helping to even out irregular pigmentation. The ubiquinone component contains two anti-oxidants, marrubium vulgare and leontopopdium alpinum meristem, as well as beta-glycan which helps to protect your DNA. These components help to encourage the cells to regenerate.
The final step involves the ongoing application of the Calming Creme that stimulates the production of collagen and hyaluronic acid while serving as a barrier against the elements.
How long will it take for me to recover?
The Zo Health 3-Step Stimulator Peel is working hard after the process is completed, and you'll feel a roughness to your skin that will last for up to 48 hours after the treatment. During the third and fourth days your skin will begin shedding dead cells that will slough off leaving your skin feeling smooth and refreshed.
When will I start seeing results?
The final results will occur within 6 weeks, but improvement will start being apparent at the 2 week mark. Continued use of the product will continue to help smooth the skin, diminish red spots, and help smooth out fine lines and wrinkles.